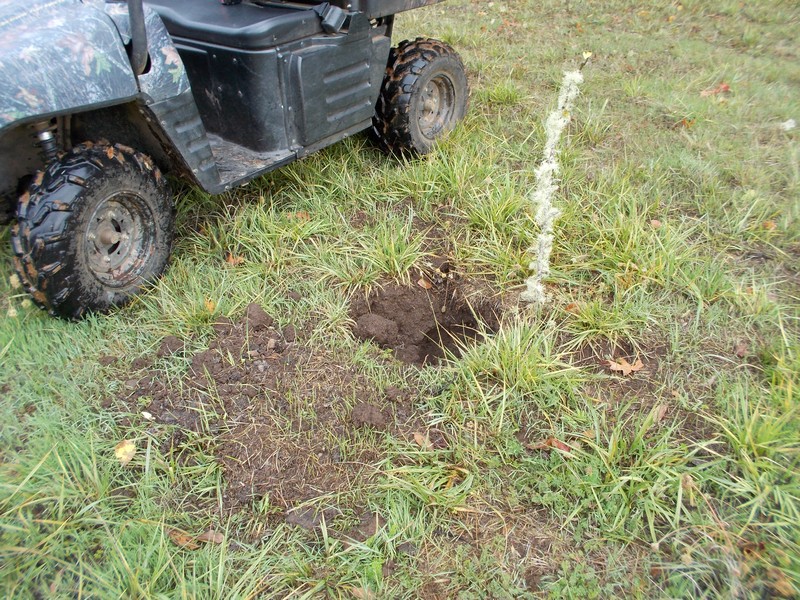 The farm skunk found another bee's nest in the ground. This time in the lower field. I will fill it in. It is a hazard!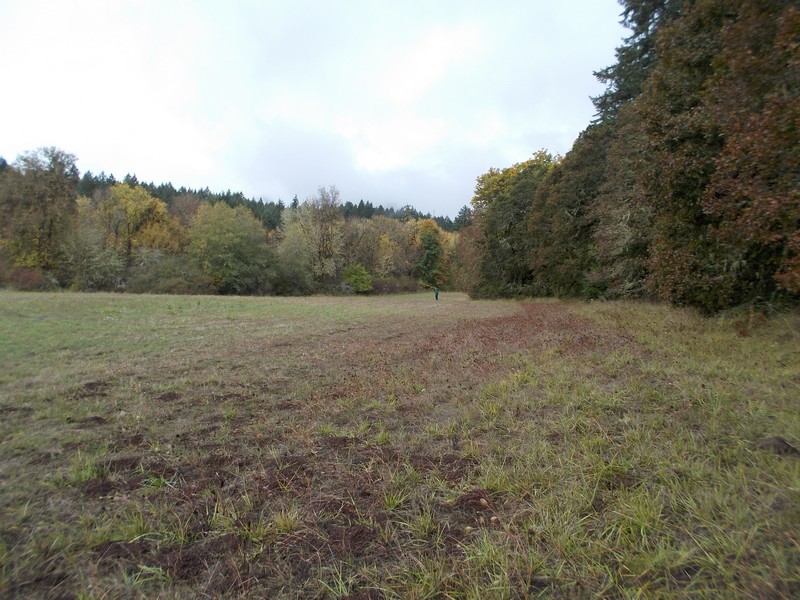 Kay looking for skunk holes.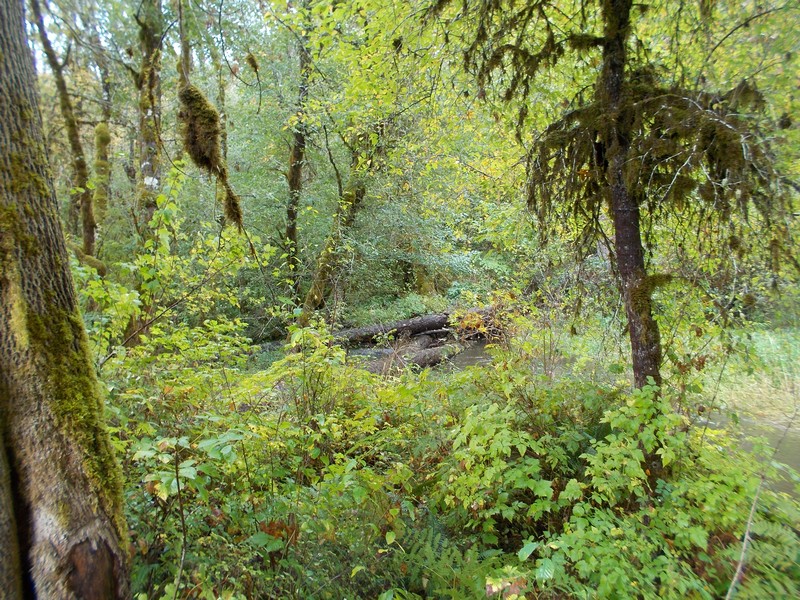 Log placement holding well in higher water in Rock Creek.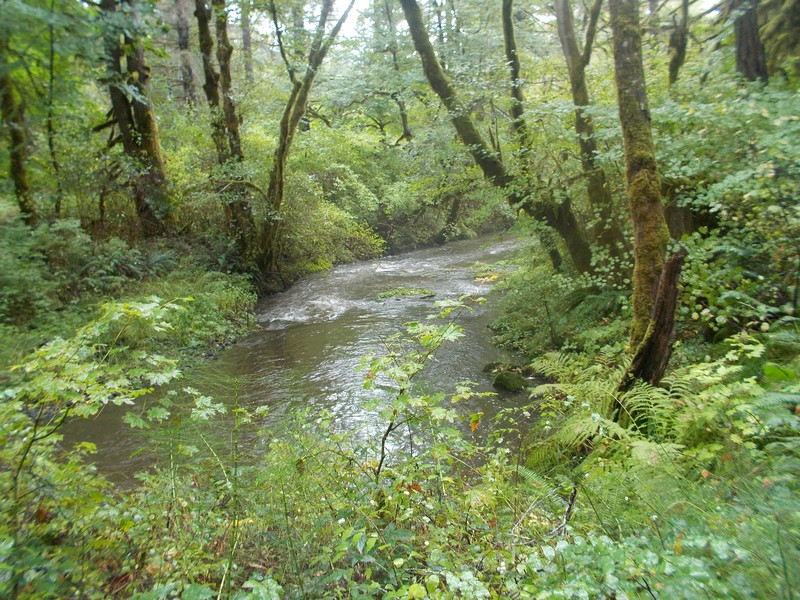 Recent rain has made Rock Creek flow increase.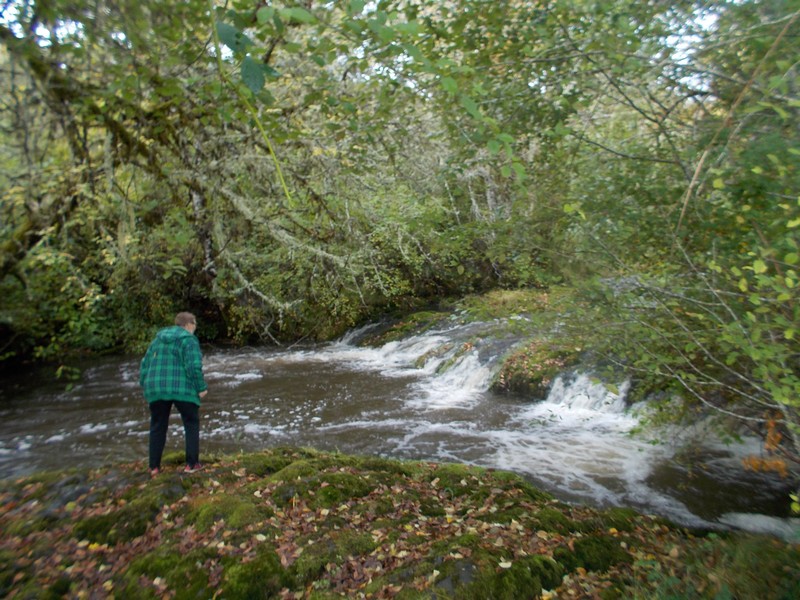 Swimming hole is a sight to see!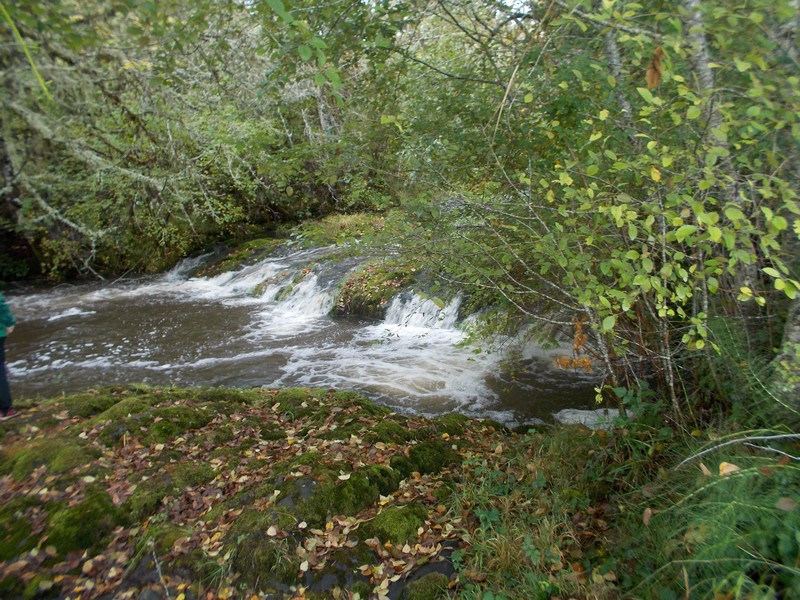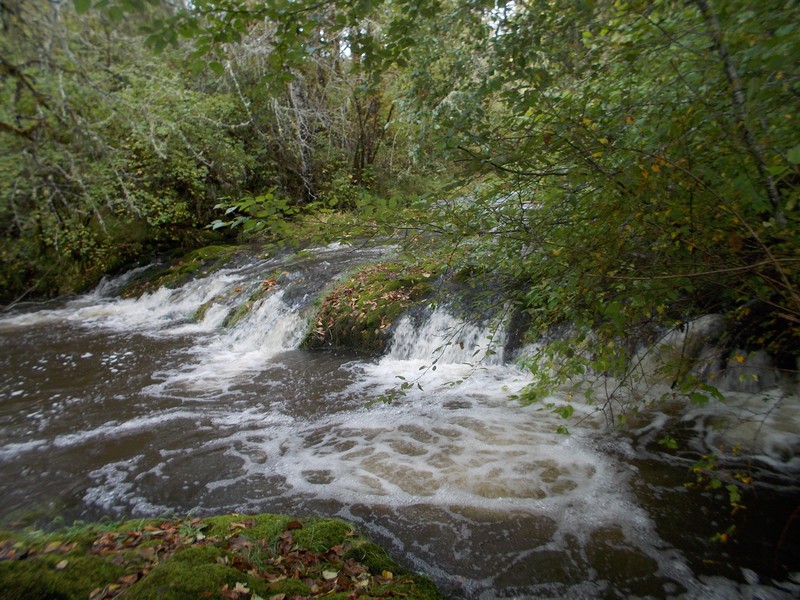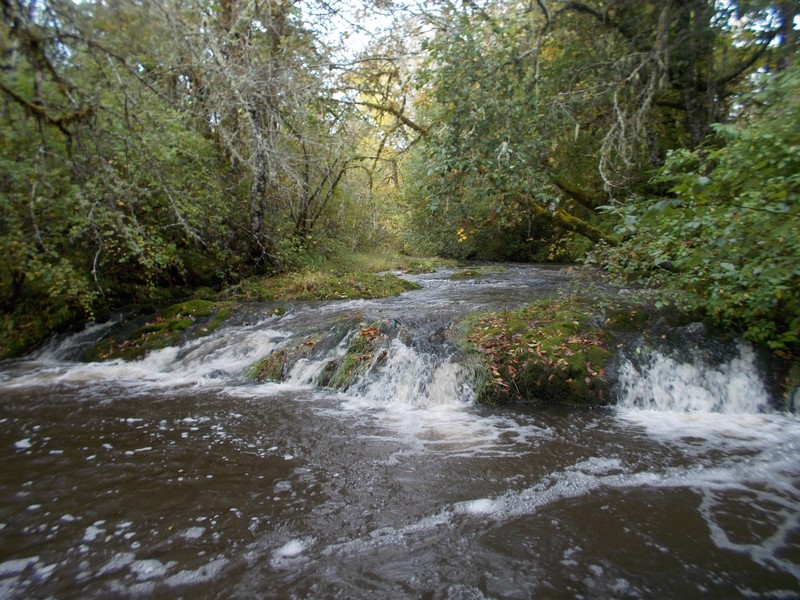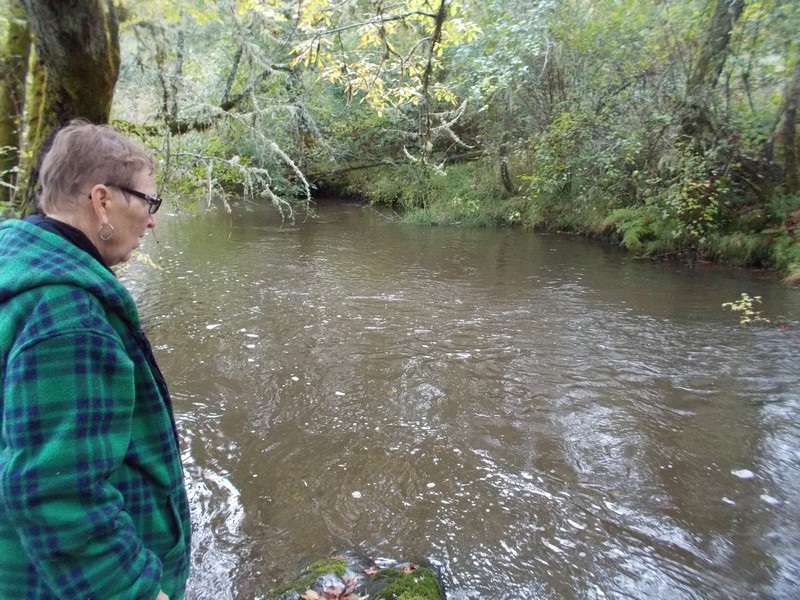 Lower part of swimming hole.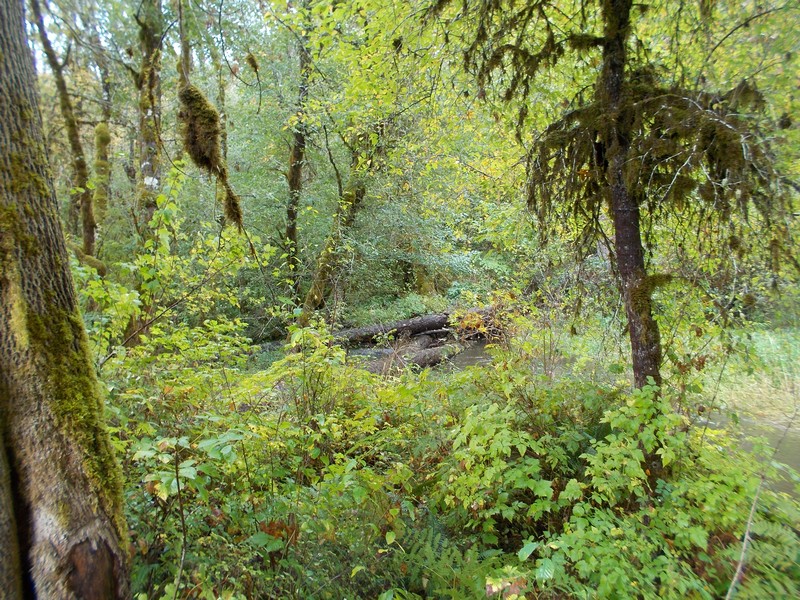 Log jam again.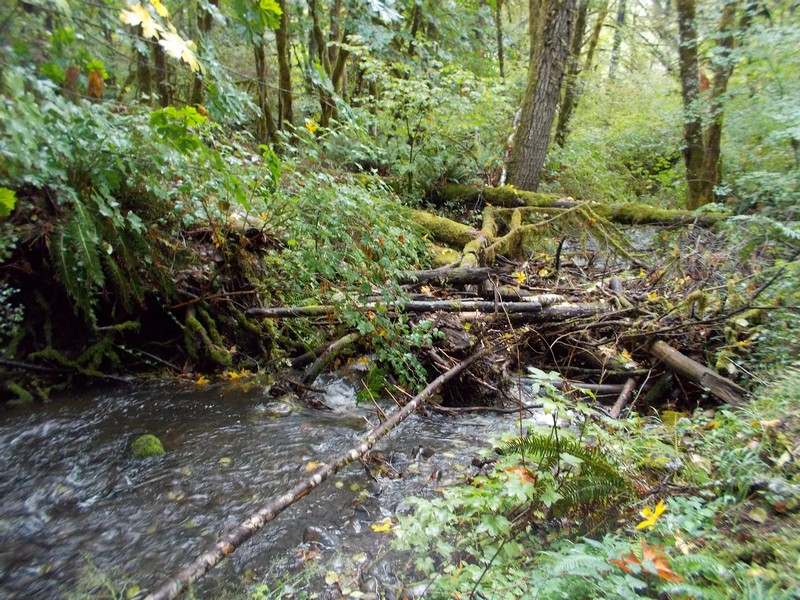 Griffith Creek natural log jam.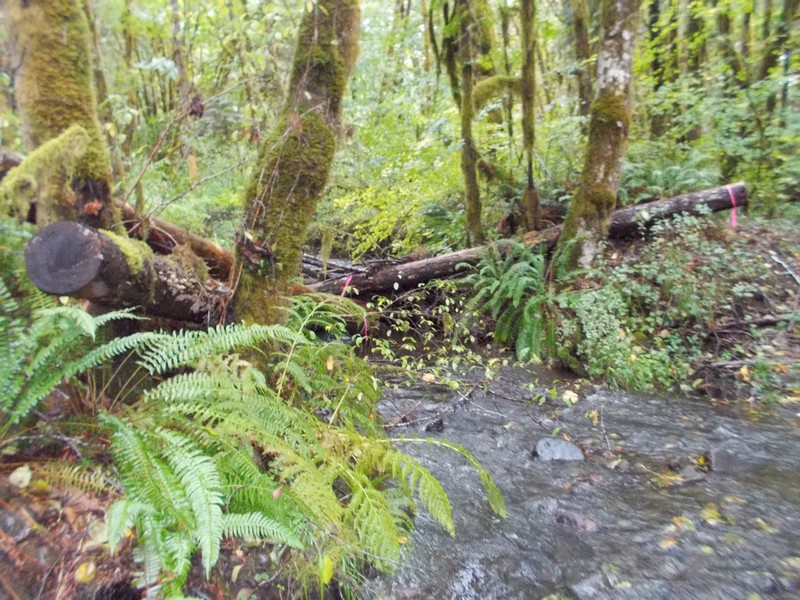 Griffith Creek log placement structure.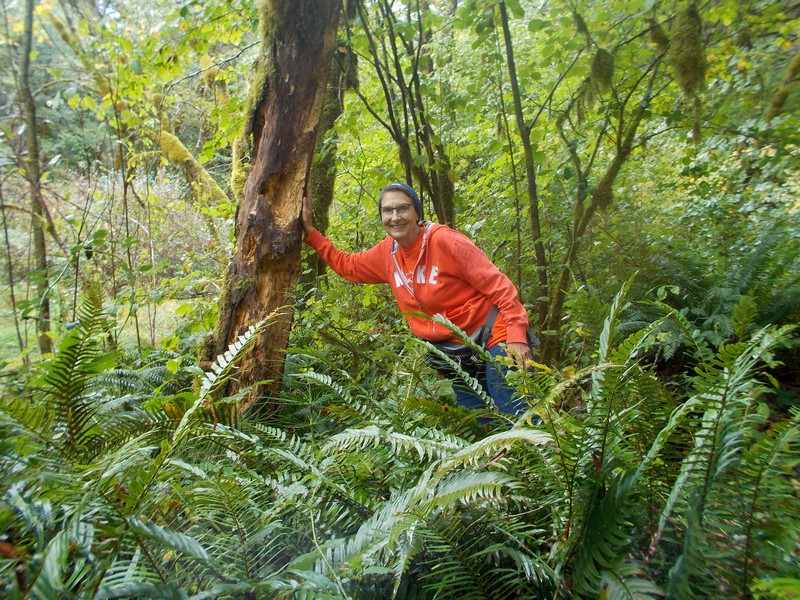 Me near Griffith Creek, standing next to a dead snag much enjoyed by woodpeckers.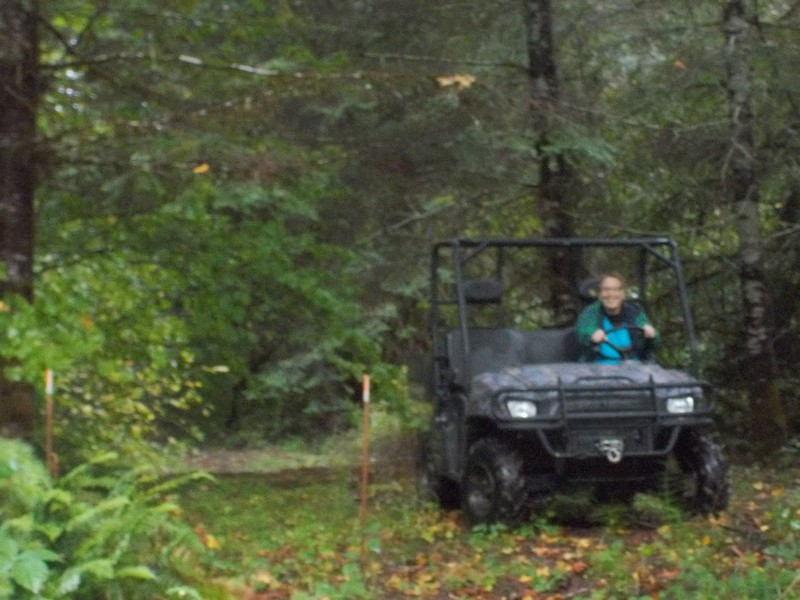 It isn't my failure to focus, it is Kay's speed as she drives the Ranger across Griffith Creek!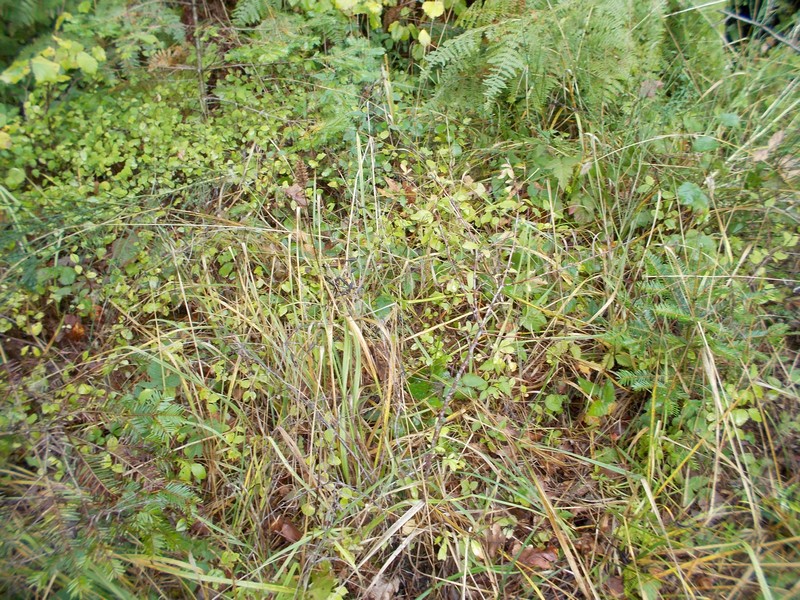 Irish Blackthorne, struggling to survive.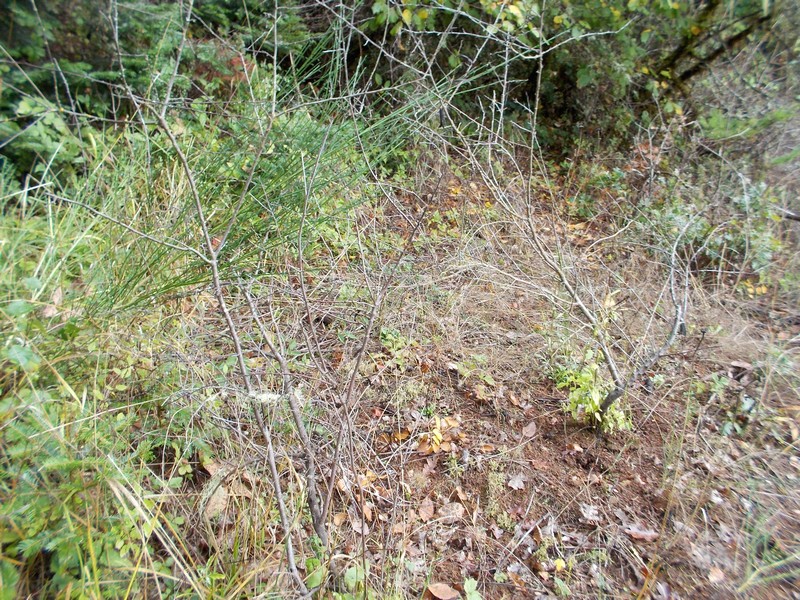 The author does not allow comments to this entry