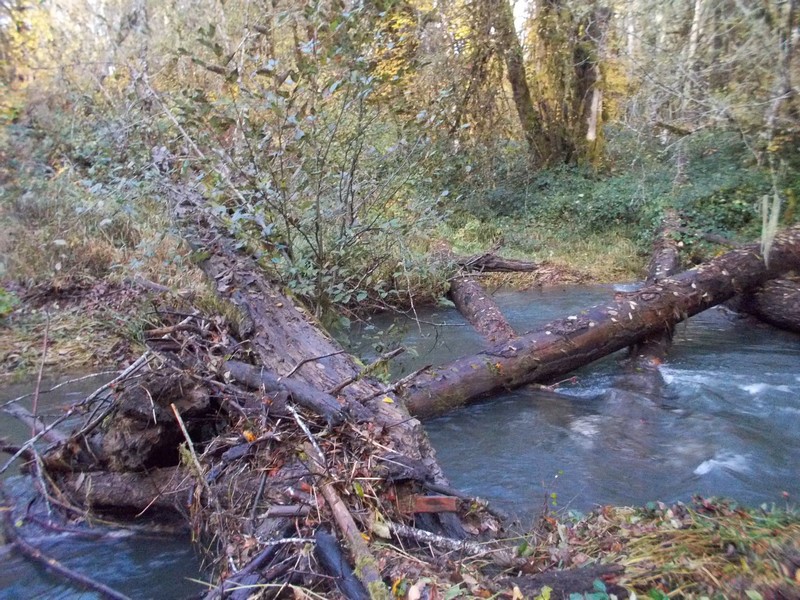 See how debris is catching in the big log placements? Just according to plan.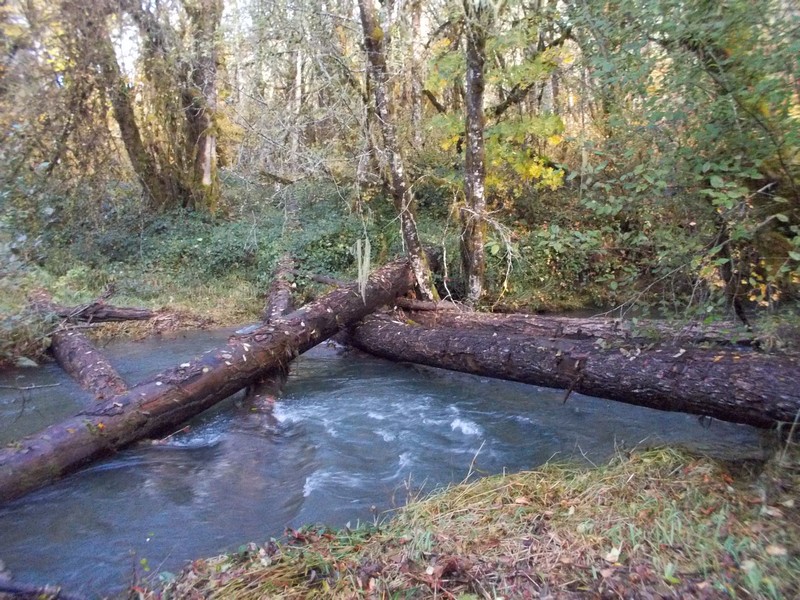 Another big log placement on Rock Creek.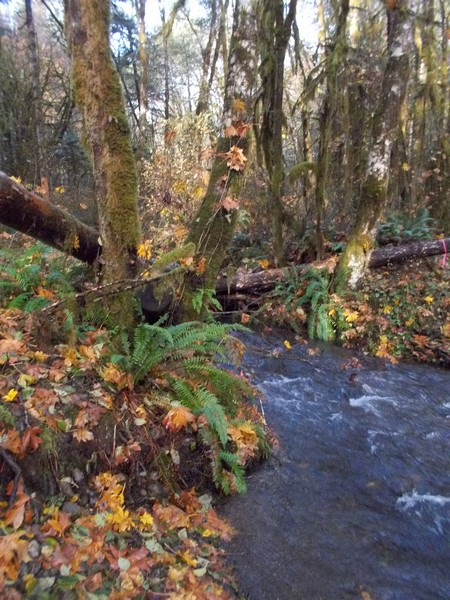 Kay and I hiked up the Rock Creek trail and faced this difficult crossing on Griffith Creek.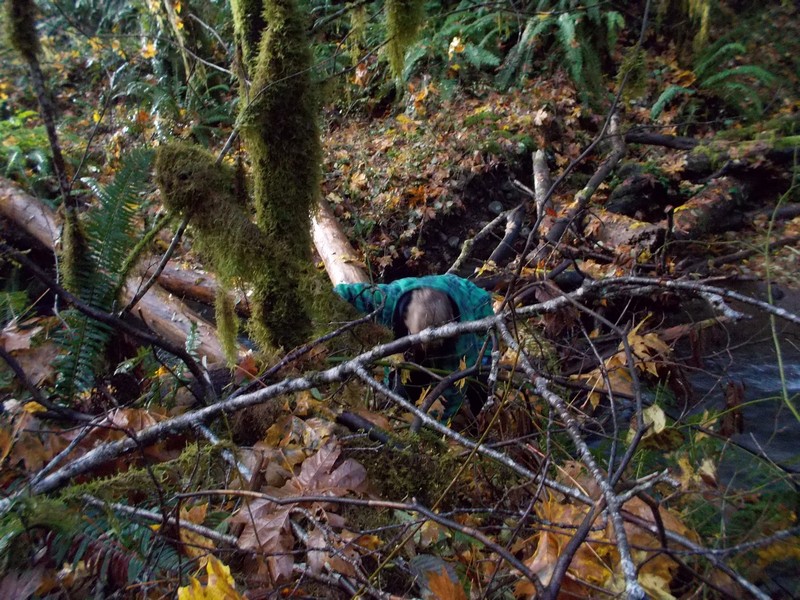 Kay insisted that we walk across the slippery logs to get to the other side of Griffith Creek. Here she is en route.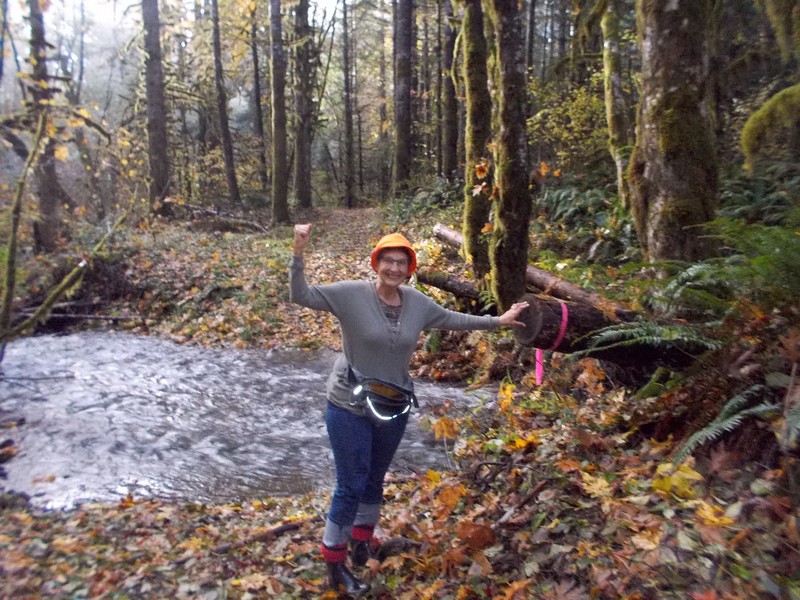 Here I am, safely across!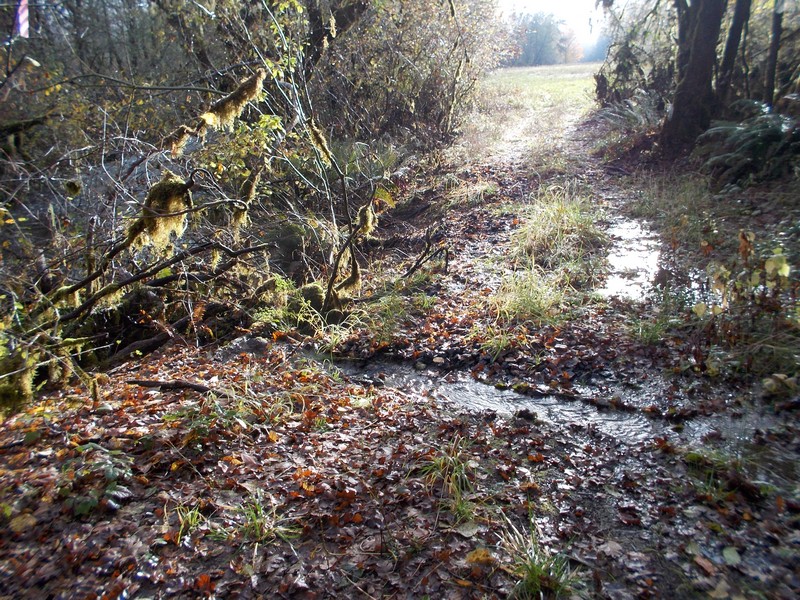 We need more gravel on this spot. The water is going over, instead of through, the gravel.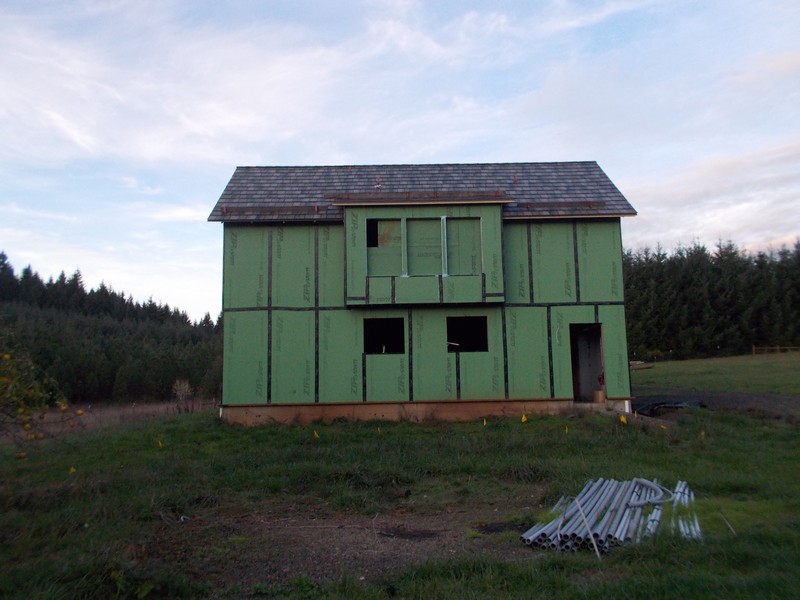 New garage with windows protected from the rain.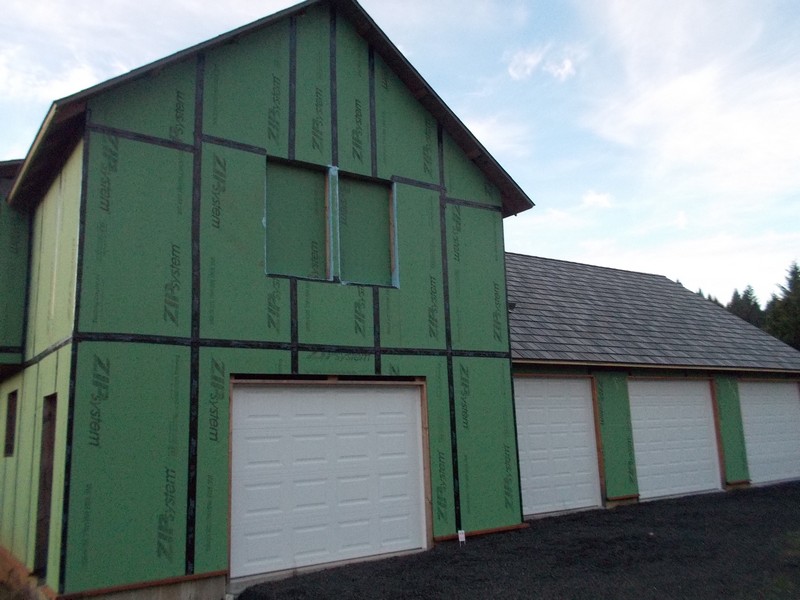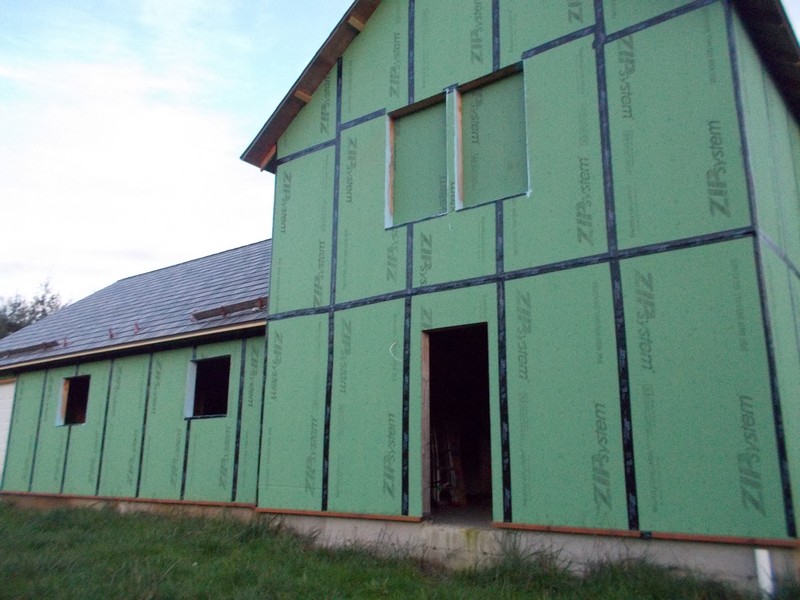 The author does not allow comments to this entry